Frequently Asked Questions
How do I know if I have enough old gold to sell?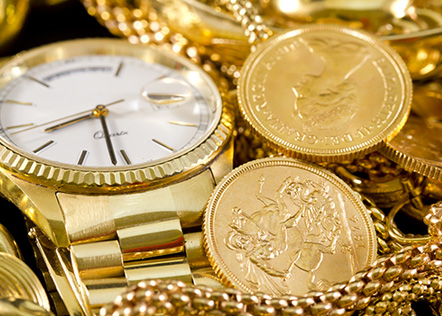 You can sell as little as one ring, necklace, or watch. It doesn't matter how much you have. Alliance Gold and Silver Exchange will turn it into CASH for you.
How do I know if it is real gold?
The experts at Alliance Gold and Silver Exchange have the proper testing equipment to verify the exact type of gold you have. Our staff has over 40 years combined experience with precious metals and will offer you the fairest price.
What types of gold do you purchase?
We buy all grades of gold – 10K, 14K, 18K, 22K, old jewelry (including broken), dental gold, platinum, sterling silver, sterling silver flatware, diamonds, Rolex, US gold coins (American Gold Eagles), World gold coins (Mexican Gold Pesos), US silver coins (American Silver Eagles), and World silver coins (Canadian Maple Leafs, etc.).
Do we get paid for our diamonds when we sell our scrap gold?
When you bring in your valuables we properly test, evalute, and pay for your diamonds based on the 4 C's- Cut, Color, Clarity, & Carot weight. Alliance Gold and Silver Exchange is one of the largest direct brokers for Diamond Wholesalers in the southwest which allows us to pay you the most cash for your gold and diamonds.
Do you pay in cash or check?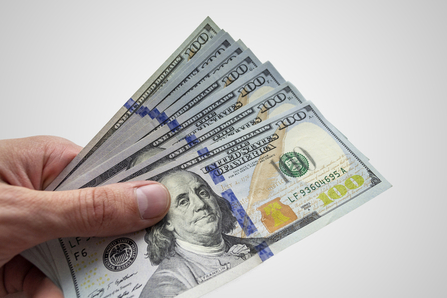 The payment will be in CASH!
If you have any other questions for the buyers at
Alliance Gold and Silver Exchange
, please give us a call or go to our contact page and fill out the contact form. We buy old gold, broken jewelry, coins, silver, platinum, dental gold, and diamonds.
How much gold and silver can I purchase?
There's no limit on how much gold and silver you can purchase. We have customers who buy as little as 1 oz of silver or turn their IRA's into physical gold. Alliance Gold and Silver Exchange can help anyone who wants to invest in gold and silver.

"They paid me more than I had ever expected. I will definitely
recommend Alliance Gold and Silver Exchange to everyone
I know. Thanks again!" - Ron C.


"I was surprised to know that they offer better prices than
pawn shops and other similar businesses. They offered me
the best price of anywhere I went." - Alena W.


"WOW! I'm so surprised at the value of my old gold jewelry
that had been sitting in my jewelry box for years! I will
recommend your service to my friends." - Monica S.


"So nice to deal with people who you feel you can trust.
Got exactly what I expected from my silver and it was so
quick and easy." - Kathryn S.


"So glad I came in to sell my gold jewelry. You were so kind,
patient, polite, and gave me confidence that I was selling
to the right person for an awesome deal." - Fred S.


"Hands down the best customer service around. Not to
mention the product quality was as great as the pricing.
If you're into Eagles, get over there now!" - Drew B.

SPOT PRICES – PRECIOUS METALS